Data analysts have become such a big asset to big tech companies as it allows them to come up with investment opportunities to help grow the business.
But what do they do and how can you become a data analyst? If you looking for a new career, we'll show you the steps to become one, the job description, tools they use and the reported salary.
So let's get into it!
5 steps to become a data analyst
1. Get a bachelors degree or online certification
Consider getting a bachelor's degree or online certification. A degree in computer science or statistics will give you a solid foundation and even an advantage when you start applying for jobs. It's recommended, but not required!
There are several online certifications and courses that will give you the knowledge to take the first step in becoming a data analyst.
2. Learn data analytical skills
Now that you have the knowledge and foundation to become a data analyst, you'll need to learn data analytic skills. According to Northern Eastern university, here are the top skills data analyst will need:
Structured Query Language (SQL)
Microsoft Excel
Critical Thinking
R or Python-Statistical Programming
Data Visualization
Presentation Skills
Machine Learning
Most of these skills you'll be able to learn in step 1, however,  you'll be able to elevate these skills with hands-on experience.
3. Get an entry-level job/ Intern
Now that you have the basic knowledge and skills of a data analyst, it's time to gain some experience! You won't be able to get a job as a data analyst right away. Applying for entry-level positions and internships are great ways to get your foot in the door.
You can look for job opportunities/ interns from several websites like indeed, LinkedIn, Glassdoor, internship.com and company websites.
4. Continue to build your resume and portfolio
As you get more years of experience, you should constantly be building your resume and portfolio. Be sure to keep track of the projects you work on, any achievements and awards you receive.
Having a strong resume and portfolio will give the advantage when it comes to applying for data analyst jobs
5. Apply for jobs that are related to data analysts
Now that you have the skills, knowledge, portfolio and experience, you'll be confident in yourself to become a successful data analyst. You can choose to grow within your company or use your network or job boards to find data analyst jobs.
During the interview process, be sure to highlight your achievements, the projects worked on, and how you can be an asset to the team. Most companies look for critical and innovative leaders so be sure to highlight that!
What does a data analyst do?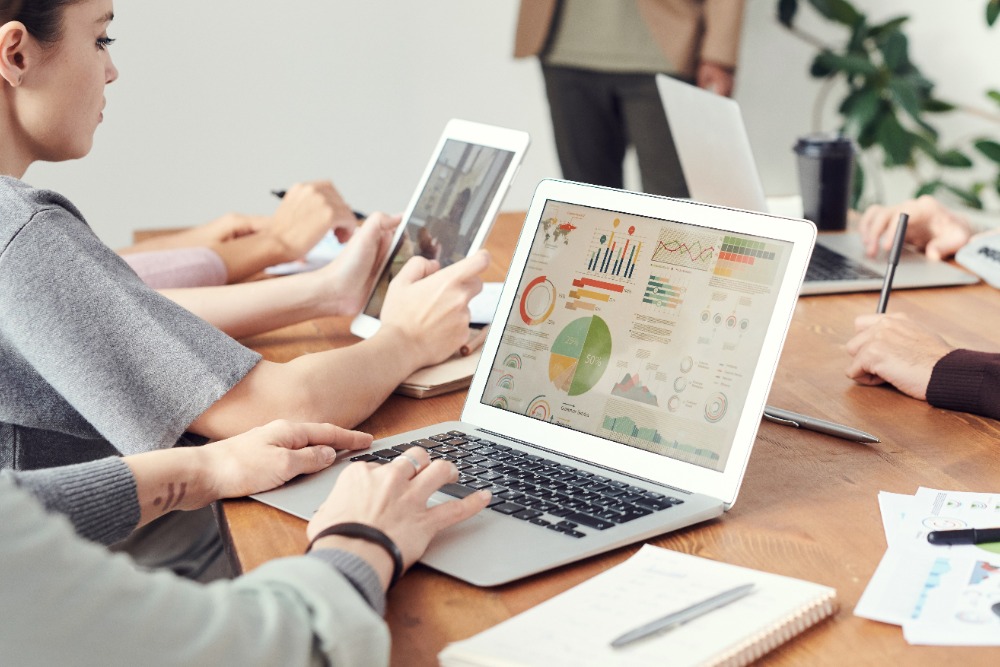 A data analyst will collect, store and interpret data sets to help make decisions about any problems the client or company is facing. As technology grows, so does the ability to collect and interpret data!
Data analysts will help the company come up with valuable decisions that will be used to help grow the company and are great assets to any company.
What tools do data analysts use?
To become a successful data analyst, there are several tools that you may need to become familiar with. Since you need to store, collect, and analyze data, you will need tools to help you with each step.
Data gathering tools
To make valuable decisions, first, you'll need to gather the right type of data. There are several ways to collect data like:
Interviews and surveys
Focus groups
Web scrapers
Documents and records
Analytics
If you want to extract data from a website more efficiently, you can use a web scraping tool like ParseHub.
Data storing tools
Once you've gathered the right type of data, you'll need to find a way to effectively and efficiently store the data for later use.
There are 3 types of ways to store data:
Cloud-based
Server-based
traditional
Data visualization tools
Now that you have the data you need, you'll need to transform the data into something more understandable. Data visualization tools will help you transform your raw data into more digestible information, which can be used to properly analyze and come to conclusions for valuable decisions
Data analyst salary
According to indeed, the average salary for a data analyst in the United States is $66,477. Data analysts with 3-5 years of experience can expect to earn an average annual salary of $70,404
Closing thoughts
Data analysts is a great opportunity and career! You'll need to learn different skills critical thinking, machine learning, and analytics. You'll also need to be comfortable using data storing, gathering and visualization tools to efficiently do your job.
Gain valuable insights and experience by gaining hands on experience by working on projects and different roles within a company.
You can start learning how to use a data gathering tool like ParseHub by registering for our free web scraping courses.